COVID-19: Community Survey Results
This week, over 20,000 Leadnow members participated in a special Community Survey on COVID-19. Thank you to everyone who took the time to respond.
Now, we'd like to share the results and how they will guide our work moving forward.
When we asked how you're feeling about the COVID 19 pandemic, most people responded with "worried" or "extremely worried."
Q: How are you feeling about the COVID-19 pandemic?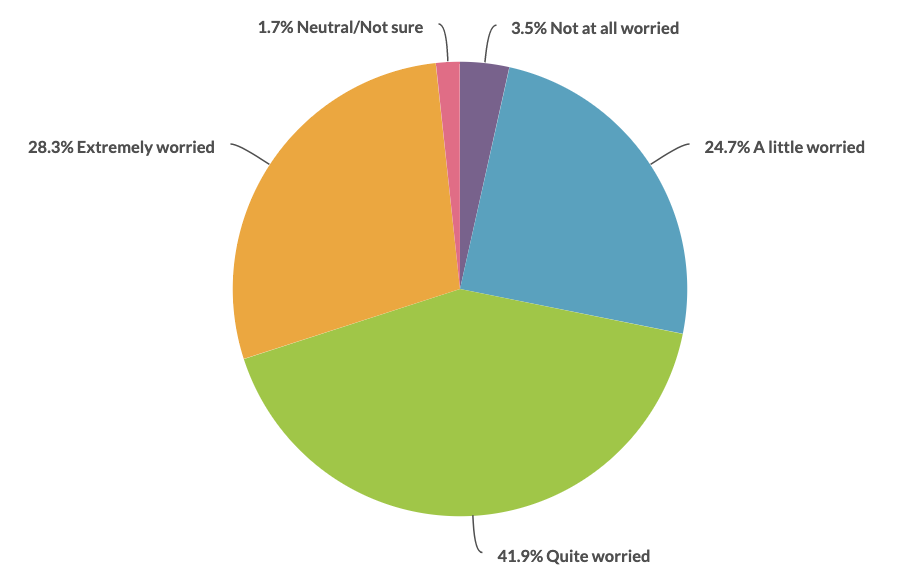 Concerns about the health of loved ones and personal health are most prevalent, with many also anxious about financial impacts
Q: What concerns you personally about COVID-19?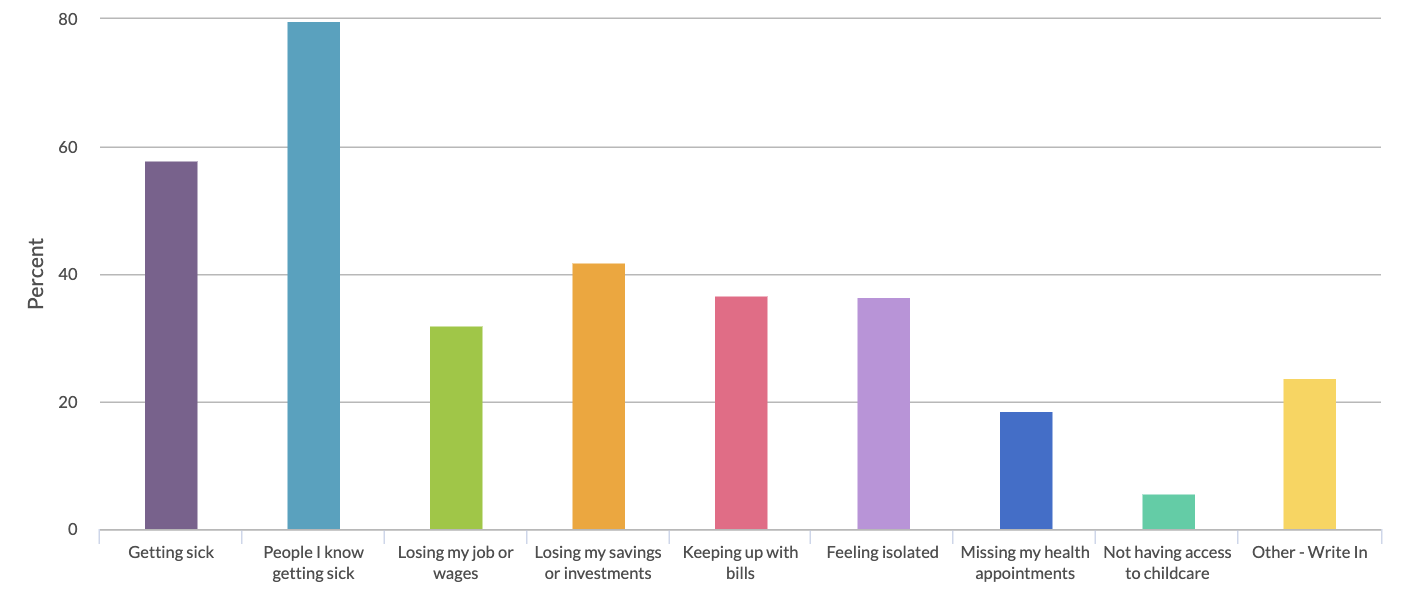 The vast majority are helping to slow the spread of the virus, by practicing social distancing and washing hands frequently. This is encouraging, as all of us have an important role to play in getting this pandemic under control.
Q: How are you personally responding to the crisis?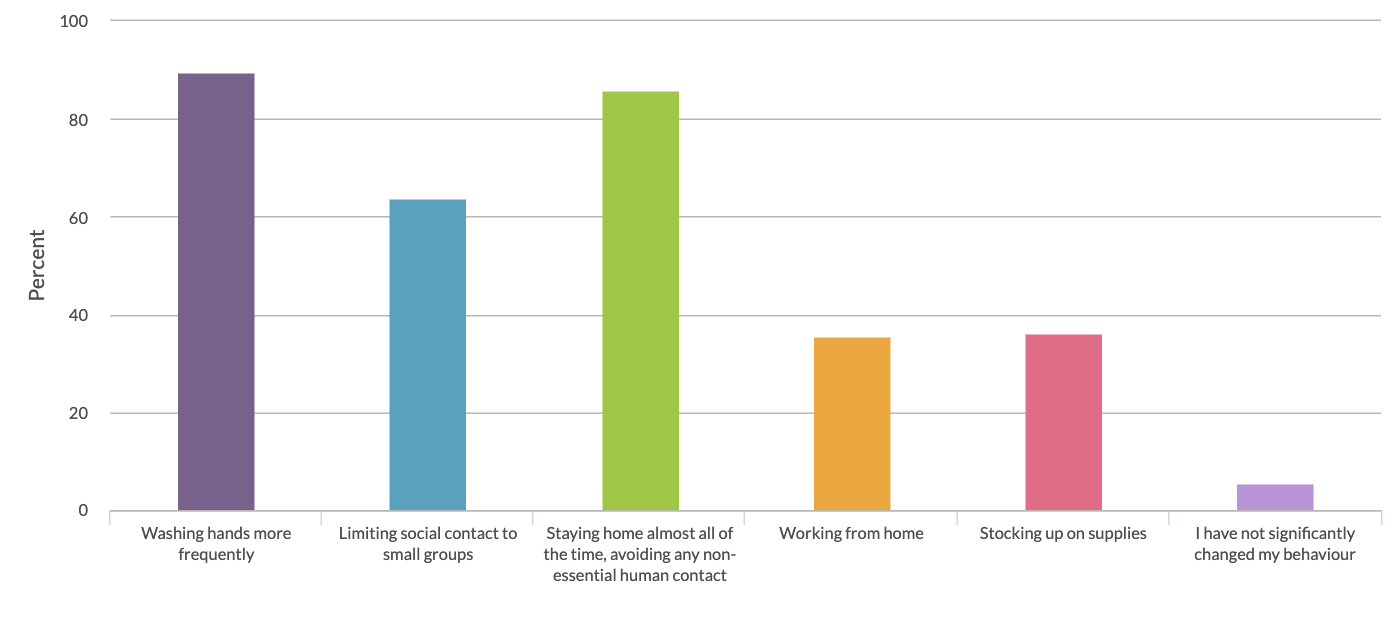 When it comes to the government's response so far, most agree that the government has been getting a lot right, while many think more action was still needed. We'll keep working to support the government in taking positive steps to tackle the crisis, and focus attention on areas where more is needed.
Q: Overall, how would you rate the federal government's response to the COVID-19 crisis?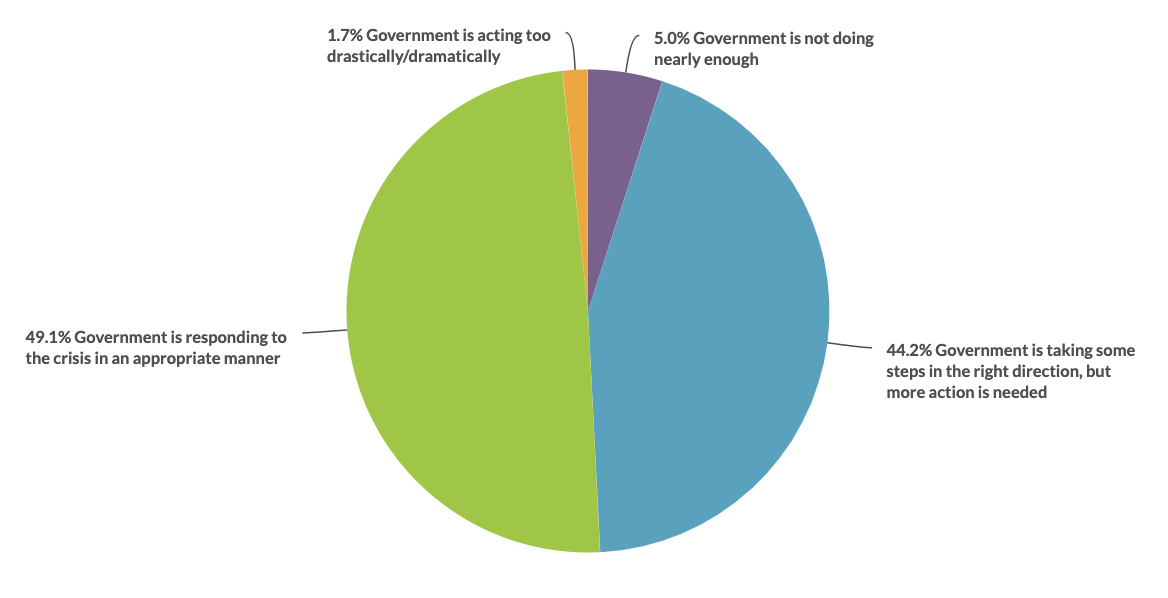 A huge majority want to see the Leadnow Community pivot towards campaigns responding to this pandemic. And when we asked what to specifically focus on, there was support for a wide range of issues. That makes sense, as there's no single "silver-bullet" solution to this crisis.
We're already working on ways to make difference in as many of these areas as we can, while recognizing that we may need to focus our efforts in order to deliver the biggest impact.
Q: There are many ways the Leadnow community could work together for action to respond to the crisis. How much would you support each of the following possible campaigns?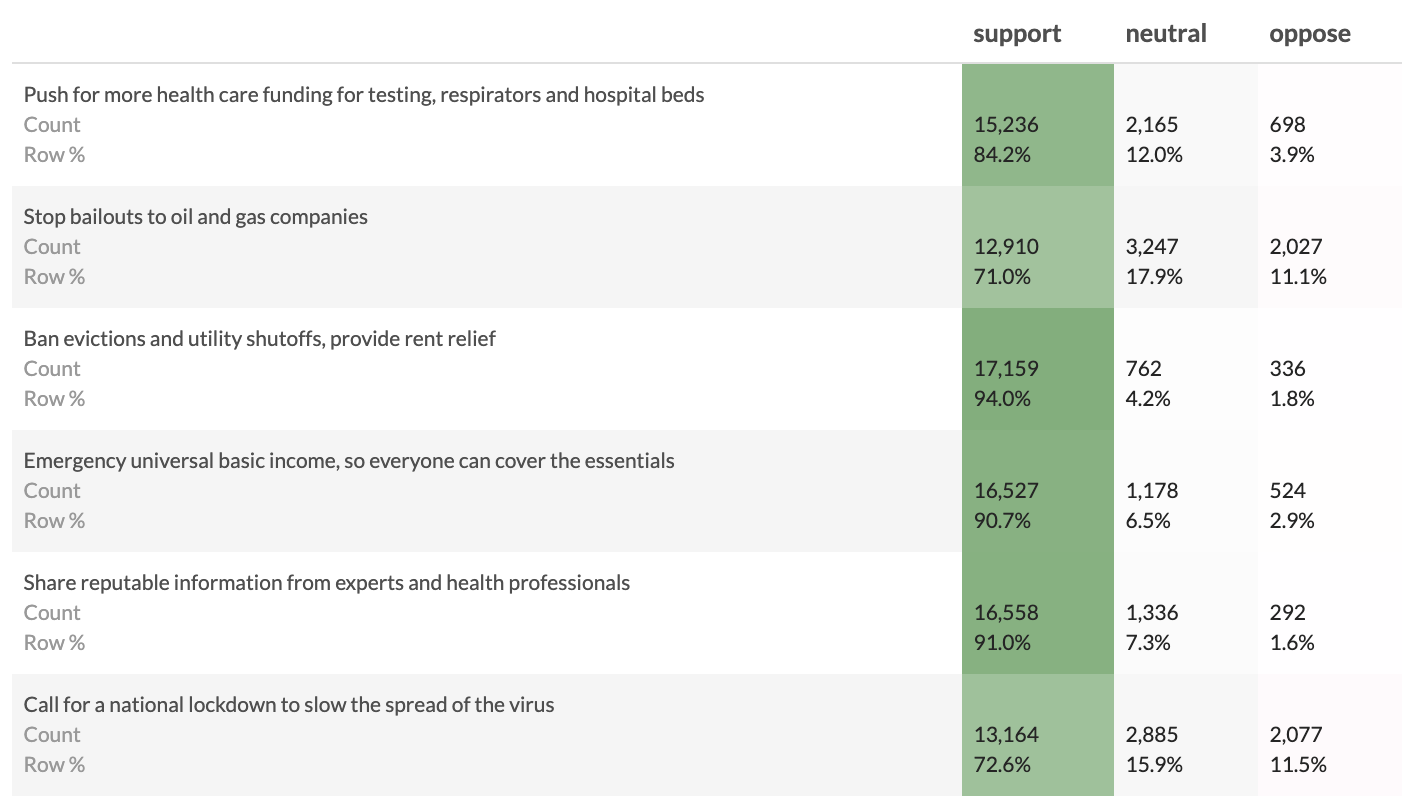 Finally, we were blown away by how many of you took the time to write thoughtful, personal messages. There were thousands, and we're still going through them all — but we wanted to reflect back one important theme that's coming up time and time again.
A lot of you wrote to point out that this crisis is exposing cracks in our social safety net that existed long before our first case of COVID-19. Years of healthcare funding cuts leave us with too few hospital beds. An erosion of basic workers rights like paid sick days meant many people were forced to go to work sick — accelerating the spread of the virus.
Many of you emphasized that it's not enough to deal with the short-term emergencies and then go back to normal — we must also push for structural changes to fix the underlying problems. We agree. That's why you can expect us to keep working toward a Green New Deal in the year ahead to tackle the climate crisis and structural inequality.